Please Support the Sponsors of This Site:
Utah's Largest Used Bookstore &
The World's Largest Inventory of New, Used, Rare and Out-of-Print Mormon Books:
www.ebornbooks.com
Special Sale on this title!
Just scroll down to the listing for Roger Thompson and find copies for sale for only 1 cent!
The Who's Who of Mormonism is comprised of notable and accomplished individuals who were or are members of The Church of Jesus Christ of Latter-day Saints.
Future inductees into the Mormon Hall of Fame are selected by a committee from those listed in the Who's Who of Mormonism. Individuals who are still living cannot be inducted into the Hall of Fame. The sum total of one's life must be available for examination before they can be considered for the Hall of Fame.
The general public can make suggestions and arguments on those they believe should be included in either group. They can also make suggestions on information that should be included, adjusted, or corrected.
Members of the Who's Who of Mormonism (in alphabetical order).
Abel, Elijah.

1808-1884. Abel, or Ables, escaped slavery and ultimately found himself being baptized into the Mormon Church. As probably the first black member of the Church he had the expected trials but seems to have fit in well with the Saints. He was ordained by Joseph Smith in 1832 as an Elder. At one point he joined a group of Mormon men who tried to rescue Joseph Smith when he was arrested. In 1843 he served a mission in New York. Later, after going to Utah with Brigham Young and the Saints, he served another mission in Canada in 1884. See Russell Stevenson's

Black Mormon. The Story of Elijah Ables. 2013. More recently Stevenson wrote a more comprehensive look at blacks in the Mormon Church entitled For the Cause of Righteousness: A Global History of Blacks and Mormonism, 1830-2013.
Abrea, Angel.

Brother Abrea was born in Argentina in 1933. He has served as a regional representative, mission president, and in the First Quorum of Seventy, the first general authority from Latin America.
Accord, Art. 1890-1931. Accord was born in Utah. He became a silent film actor, playing in such silent films as the 1917 version of Cleopatra

. He also starred in many westerns and was sometimes referred to as the "Mormon Cowboy." He killed himself in 1931.
Adams, J. Todd. Adams is an actor, appearing mostly on theatrical stages rather than the big screen. He did play a role in Flyboys and some other films. He has associated with the Utah Shakespearean Festival and others like it around the country
Ahern, John. 1933-2008. He became a cameraman, director, producer, and animator in such movies as Mary Poppins, 101 Dalmations, Sleeping Beauty, and many others. He worked on shows such as Batman, G.I. Joe, Winnie the Pooh and many more. He literally has hundreds of movie and television show credits under his belt. He won five Emmy Awards. He worked at times with his cousin Grenade Curran, who is also in this Who's Who.
Ainge, Danny. Danny Ainge was BYU's first consensus all-American basketball player. He was named Player-of-the-Year in 1982. He went on to play with the Phoenix Suns and then to coach that same team. Danny Ainge wrote a chapter in the book Why I Believe. Orson Scott Card wrote a book entitled Ainge.
Allen, James B. He was born in Logan, Utah, in 1927. He was assistant Church Historian and author. His most popular work is The Story of the Latter-day Saints co-authored with Glen Leonard.
Andersen, Neil L.

Elder Anderson is a member of the Quorum of the Twelve Apostles. He was born in 1951 in Logan, Utah. Throughout his many years of Church service he had positions of leadership in Europe, Mexico, Central America, Brazil, and was President of the Bordeaux Mission in France.
Anderson, Dwayne N.

Anderson was president of the Tokyo, Japan temple.
Anderson, Joseph.

1889-1992. Elder Anderson served as the secretary to the First Presidency for almost fifty years. He managed the Church Historical Department, was director of Deseret Book, and was a member of the First Quorum of the Seventy. He was also an Assistant to the Twelve Apostles.
Andrus, Helen Mae. Originally Helen Mae Hillman, she grew up near her husband Hyrum. Like her husband she obtained a Master's Degree, writing her dissertation on Joseph Smith's Influence on the Church Welfare Program. She also wrote co-wrote books with her husband.
Andrus, Milo. 1814-1893. Milo Andrus joined the Church in 1832. He was part of Zion's Camp and served as a bishop, stake president, in the Quorum of the Seventy, and served in the Nauvoo Legion. In Utah he helped build temples and was a polygamist with over 10 wives. He also served as a chaplain in the Utah Legislature.
Archuleta, David. David became popular after his appearance on American Idol. He has become a pop singer and has released albums. He went on a mission to Chile and then returned to his singing career. See one of his online videos from the film Meet the Mormons here.
Arrington, Leonard J. 1917-1999. Arrington was born in Idaho and wrote many books and articles on its history. He was Church Historian for a time and was a founder and first president of the Mormon History Association. After his death a large part of his books and papers were given to Utah State University in Logan, Utah. The Church sued for rights to the collection and ultimately it was decided that the University would keep most of the books and the Church would get items related to the First Presidency and the Apostles. After the Church got their portion the University cataloged and kept the parts they wanted. The rest was purchased by Eborn Books. Arrington is most famous for his biography, Brigham Young, an American Moses. He also wrote or co-authored The Great Basin Kingdom, Beet Sugar in the West, Saints Without Halos, The Mormon Experience, Building the City of God, W. W. Clyde the Builder, Madelyn Cannon Stewart Silver, Poet, Teacher, Homemaker, Utah's Audacious Stockman, Charlie Redd, David Eccles, Pioneer, In the Utah Tradition, A History of the Governor's Mansion, From Wilderness to Empire, The Mormons in Nevada, Charles C. Rich, From Quaker to Latter-day Saint, The Hotel, Classy Lady, A Century of Service, A History of Salt Lake City Rotary Club 24, Sun-Bonnet Sisters, Tracy Collins Bank, Mothers of the Prophets, Voices From the Past, Harold F. Silver, Western Inventor, Dependent Commonwealth, Impact of Defense Spending on the Economy of Utah, Mormonism in the British Isles, Kate Field and J. H. Beadle, Manipulators of the Mormon Past, Historian as Entrepreneur, Changing Economic Structure of the Mountain West, Church History and the Achievement of Identity, and Rescue of the 1856 Handcart Companies. He also contributed articles to Dialogue Magazine and to a book called Personal Voices, A Celebration of Dialogue, He also contributed to other magazines and periodicals such as The Western Historical Quarterly, BYU Studies, Idaho Yesterdays, Sunstone Review, New Era, The Improvement Era, and the Journal of Mormon History. There is a biography by Gary Topping entitled Leonard J. Arrington - A Historian's Life. Davis Bitton and Maureen Ursenbach Beecher wrote New Views of Mormon History - A Collection of Essays in Honor of Leonard J. Arrington.
Ashton, Alan C. Ashton was born in Salt Lake City in 1942. He is one of the founders of WordPerfect Corporation headquartered in Provo, Utah. He has been considered to be one of the richest men in America. He was also a missionary, bishop, stake president, mission president and temple president. He is also a co-founder of Thanksgiving Point in Lehi, Utah.
Ashton, Marvin J. 1915-1994. Ashton was born in Salt Lake City, Utah. He served as a Utah State Senator and was the Board Chairman at Deseret Book. He was on the national council of the Boy Scouts of America. He served as an Apostle from 1971 until his death in 1994. He wrote these books: The Measure of Our Hearts, One for the Money (pamphlet), Be of Good Cheer, Ye Are My Friends, and What Is Your Destination?
Ashworth, Brent. Ashworth is most famous for his role in the Hofmann forgery story. He may well have been Hofmann's intended last victim before he accidentally blew himself up. Brent has given lectures and presentations about the Hofmann bombings and he owns one of the country's largest collections of Mormon and American books and documents. Word on the street is that Eborn Books, Glenn Beck and Brent Ashworth are soon to release a book about Ashworth's life and his relics.

Bachman, Randy. Randy was one of the members of the Rock n Roll band The Guess Who. When he converted to the Church he left the band because of the sex and drugs. He formed Bachman-Turner Overdrive (BTO) and had huge hits such as "Taking Care of Business" and "You Ain't Seen Nothing Yet." He was very active in the Church, including doing "church dances" in his native Canada. The latest on Bachman is that he has left the church or at least is no longer practicing.
Backman, LeGrand. Backman was the father of general authority, Robert L. Backman. He was a mission president in South Africa.
Backman, Robert L. Born in Salt Lake City in 1922, he was a mission president, president of the Jordan River temple, superintendent of the YMMIA, and a member of the First Quorum of the Seventy. He served in the army during World War Two. He wrote the books Be Master of Yourself and Take Charge of Your Life.
Bailey, Mary. Mary Bailey was the wife of Samuel Harrison Smith, Joseph's younger brother. See Ruby K. Smith's book entitled Mary Bailey.
Ballam, Michael. Ballam's home town is Logan, Utah. He is a famous Opera singer. He has sang all over the world–even the White House. He is even more known by temple-goers as the devil in some versions of the temple film. See The Best of Michael Ballam and Music and the Mind.
Ballantyne, Richard. 1817-1898. Ballantyne converted to the Mormon Church in 1842. He had been a Sunday School teacher in the Presbyterian Church. After serving a mission and traveling to Utah he founded the Sunday School of The Church of Jesus Christ of Latter-day Saints, in Utah, in 1949, and is known as the Father of that Institution to this day.
Ballard, Henry. 1832-1908. Henry Ballard joined the Church in England in 1849. His family bitterly opposed this and disowned him. He eventually converted his parents and they came to America with him. He narrowly escaped death on the ship Saluda, which blew up and sank. He went on to become a bishop and a patriarch in Cache county, Utah. A counselor and friend, N. W. Kimball, said, "I have never known a better man." See the book Henry Ballard: The Story of a Courageous Pioneer, 1832-1908.
Ballard, M. Russell.

Elder Ballard is currently in the Quorum of the Twelve Apostles and is related to the Prophet Joseph Smith. He was born in Salt Lake City in 1928. He served a mission in England and was Mission President over the Canada Toronto Mission.

In this photograph he is seen with First Lady Michelle Obama.
Ballard, Melvin J.

1873-1939. Melvin Joseph Ballard was born in Logan, Utah. He was the son of Henry Ballard and the Grandfather of Elder M. Russell Ballard. See Melvin R. Ballard's

Melvin J. Ballard—Crusader for Righteousness. Bookcraft: 1966. Also see Sermons and Missionary Services of Melvin J. Ballard.
Ballard, Timothy.

Author of books called The Covenant, One Nation Under God and The Covenant, Lincoln and the War. He has been on the Glenn Beck show, has been interviewed by Nick Galieti on The Good Word, and has been featured on Meridian Magazine.
Barty, Billy.

1924-2000. Barty was an actor who became famous for playing a dwarf in many movies and TV shows. He founded the "Little People of America Organization." He resented actors calling him a "midget."
Bastian, Bruce. Bastian was born in Idaho in 1948. He is one of the co-founders of WordPerfect Corporation. He served on the Advisory Committee of the Arts for President Obama, and openly fought against Proposition 8 in California.
Bean, Rebecca. Called by Joseph F. Smith to serve a 5-year mission in Palmyra, New York, along with her husband. She helped the Church re-establish itself in the area and purchase the Hill Cumorah and other neighboring sites. See Rand H. Packer's A Lion and a Lamb.
Bean, Willard. He is the author of Gospel Conversations (1925), The ABC History of Palmyra and the Beginning of Mormonism (1938), and The Geograpy of the Book of Mormon (1948). Also see the listing for his wife Rebecca Bean.
Beck, Glenn. Conservative radio-commentator, television star on CNN and Fox, best-selling author. He was the founder of The Blaze on line. Glenn converted to the Church after a nasty divorce and after falling into alcoholism and despair. He has commented that he became a member of the Church not because he wanted to, but because he needed to.
Benson, Reed. Benson is the son of President Ezra Taft Benson. He served in the Korean War as a chaplain. He served a mission in England and went on to be a mission president in Kentucky.
Bigler, Bathsheba W. She was born in Virginia in 1822. She married George A. Smith in Nauvoo, Illinois. In Utah she became a leader in the suffrage movement, and also became the fourth President of the Relief Society.
Bluth, Don Movie producer who once worked with Disney, but went on to produce movies such as All Dogs Go to Heaven, An American Tail, Anastasia, The Land Before Time, and many others. He is the founder of Don Bluth Productions, which has also done animation for other films such as Xanadu.
Bonnell, Barry. Bonnell was a major league baseball player. He played for the Seattle Mariners and the Atlanta Braves. He is good friends with fellow Latter-day Saint Dale Murphy.
Booth, Edwina. 1904-1991. Originally born as Josephine Woodruff, she was an actress who played in a few movies but her career basically ended after playing in Trader Horn. During the filming of that movie she became very sick and her illness was so severe she would never act again.
Booth, Ezra.

1792-1873. Booth joined the Church when he witnessed first-hand Joseph Smith the Prophet healing someone. But after less than a year he apostatized from the Church. He can be found mentioned in the Doctrine and Covenants 64:15.
Bradford, William R.

He was born in Springville, Utah, in 1933. He was a missionary in Japan, then a mission president in Chile, temple president in Houston, and was called to the Quorum of the Seventy in 1975.
Brannan, Samuel. 1819-1889. Sam Brannan was born in Massachusetts. He joined the Mormon Church and associated with them in Kirtland, Ohio. From New York he printed a Mormon newspaper entitled The Prophet. Later, he went to California with a group of other Mormons. In San Francisco he took advantage of the gold rush and became California's first millionaire. He pioneered the pony express and was involved in the first vigilante groups in that State. He served on the city council of Sacramento and many things in that area of the State are named after Brannon. He tried to get Brigham Young to bring the Saints to California rather than stop in the Great Basin. He also published California's first newspaper. See the book Sam Brannan and the California Mormons by Paul Bailey.
Brewerton, Ted Eugene. Brewerton was born in Canada in 1925. He became a bishop, stake president, regional representative, mission president in Central America, and ultimately a member of the Quorum of the Seventy.
Brimley, Wilford. Anthony Wilford Brimley was born in Salt Lake City in 1934. He is an actor who appeared in many films: Cocoon, The Thing, The Natural, The Firm, The China Syndrome, and in Richard Dutcher's Brigham City.
Brockbank, Bernard P.

In the 1960s and 1970s he served as a member of the Quorum of the Seventy and an Assistant to the Quorum of the Twelve. He was born in Salt Lake City in 1909. He was in charge of the Mormon pavilions at four World's Fairs.
Brown, James Stephens.

James Brown was born in 1828. As a new convert to the Church he made his way to Nauvoo. His autobiography tells of the persecutions he endured for joining the faith. Brown went on to serve a mission in Tahiti and later to return there as Mission President. He served in the Mormon Battalion and came to Salt Lake City. See his book,

Giant of the Lord. The Life of a Pioneer

.
Brown, Victor L. 1914-1996. Elder Brown was born in Canada. He served as the Second Counselor to the Presiding Bishop and then later was named the new Presiding Bishop of the Church. He wrote On Being Human and Healing Troubled Relationships.
Buchanan, Angela Bay.

Buchanan is the sister of Pat Buchanan. She was chosen by President Reagan to serve as U.S. Secretary of the Treasury, in 1982. Back then you may have noticed that your dollar bills had her signature on them! She was the second Mormon woman to serve in this capacity. Buchanan worked on the Mitt Romney campaign when he ran for President of the United States.
Burch, Yvonne King.

One of the famous singing King Sisters. See Luise King Rey and Ora Pate Stewart's

The Singing Kings

. Deseret Book. 1969.
Burton, H. David. He was born in Salt Lake City in 1938. He was the Presiding Bishop of the Church from 1995 to 2012.
Burton, Theodore M. 1907-1989. Burton went on a mission to the Swiss-German Mission and later became President of the West German Mission. He worked at the U.S. Embassies in Berlin and Vienna. He was in the Quorum of the Seventy and also served as an Assistant to the Twelve Apostles. He wrote the book God's Greatest Gift.
Busche, F. Enzio. Busche was born in Germany in 1930. He was forced into the German army at age fifteen. He joined the Church in 1958 and was called as a general authority in 1977. His autobiography is called Yearning For The Living God.
Bushnell, Nolan Kay. Bushnell was born in Clearfield, Utah, in 1943. He is the founder of Atari and is considered one of the "founding fathers" of the video game industry. He also started other companies including Church E. Cheese.
Call, Anson. 1810-1890. Call joined the Church in 1836 and moved to Nauvoo then to Utah. He helped settle Fillmore, Utah, the first Territorial capital. Historically he is the one who gave us Joseph Smith's "Rocky Mountain Prophecy." For more information on Call see the books The Journal of Anson Call and Anson Call and the Rocky Mountain Prophecy.
Campbell, Beverly Brough. Campbell served on many national and international organizations, some involving interfaith cooperation and others fighting breast cancer or drunk driving. She worked in Washington D.C. for several U. S. Presidents and later became the Director of International Affairs for The Church of Jesus Christ of Latter-day Saints. She helped the Church all throughout the world opening political doors. She is the author of Eve and the Choice Made in Eden and Eve and the Mortal Journey.
Cannon, Martha Hughes. See Janath Cannon's "Taking the Great Plan into Consideration" in Heroines of the Restoration, Barbara B. Smith and Blyth Darlyn Thatcher. Bookcraft: Salt Lake City, Ut., 1997. p.242.
Cannon, George Q. George Quayle Cannon was born in 1827 in Liverpool, England. In Utah he was elected to Congress in 1880 but was ultimately refused his seat because he practiced polygamy. Ultimately he was on a wanted poster and there was a reward for his capture by federal authorities. He served as an Apostle and in the First Presidency. He started the publishing company George Q. Cannon and Sons, which ultimately became Deseret Book. Because he practiced polygamy he served in the Utah State Penitentiary, as did countless other Mormon men. He is seen below in his prison uniform, seated in the middle. Davis Bitton wrote George Q. Cannon, A Biography. Cannon himself gave us The Life of Joseph Smith

,

The Life of Nephi, My First Mission, The Latter-Day Prophet, and there is a two-volume set of Gospel Truth. Also see Defending Zion, The Journals of George Q. Cannon, Writings From the Western Standard, and George Q. Cannon, His Missionary Years. Also see The Delegate From Utah.
Carleson, Bruce Allen. General Carlson is a four-star General in the Air Force. He is a general authority serving in the Second Quorum of the Seventy. President Obama appointed him to be the director of the National Reconnaissance Office.
Cook, Quentin L.

Elder Cook currently serves as a member of the Quorum of the Twelve Apostles. He was born in 1940 in Logan, Utah. He served a mission in Great Britain and later was a bishop, a stake president, a regional representative, and in the Quorum of the Seventy. He was a prominent lawyer in California.
Christofferson, D. Todd.

Elder Christofferson is a member of the Quorum of the Twelve Apostles. He was born in 1945 in Pleasant Grove, Utah. He attended BYU and obtained his law degree from Duke. He went on a misison to Argentina and later became a bishop, stake president, regional representative and a member of the Quorum of the Seventy. He also lived in Mexico City as President of the Mexico South Area of the Church.
Dashner, James. This former BYU student is the author of such books as The Maze Runner, which was also a major motion picture.
Flake, Jeff. Flake served in the U.S. House of Representatives since 2001 and then became U. S. Senator in Arizona in 2013. In 2008 Esquire Magazine labeled him a "true conservative...as rare as the dodo."
Green, Susan Kent.

See Ardeth Green Kapp's "I Shall Know They Are True" in

Heroines of the Restoration

, Barbara B. Smith and Blyth Darlyn Thatcher. Bookcraft: Salt Lake City, Ut., 1997. p.79.
Greene, John P. 1793-1844 Greene was a Methodist minister in the little town of Mendon, New York. It was there that he, along with Brigham Young and Heber C. Kimball, saw a vision in the sky, and were soon after baptized as members of the Church. Greene served several missions and was most famous for having been the Nauvoo marshal who carried out the city council's order to destroy the notorious anti-Mormon press, The Nauvoo Expositor. He also wrote an early account (in 1839) of the persecutions of the Mormon people, Facts Relative to the Expulsion of the Mormons From the State of Missouri, Under the "Extermination Order." He died shortly after the martyrdom of Joseph and Hyrum Smith.
Groberg, John H.

Groberg was born in 1934 in Idaho Falls, Idaho. He served a mission in Tonga, which became the inspiration of a book entitled

In the Eye of the Storm

and Disney movie entitled

The Other Side of Heaven

starring Anne Hathaway and Christopher Gorham. He became a regional representative and a member of the Quorum of the Seventy.
Haight, David B. 1906-2004. Elder Haight was born in Oakley, Idaho, in 1906. He worked for the ZCMI department store in Salt Lake City, and ultimate for Montomery Ward, where he managed 165 stores out of Chicago. He was a stake president in California, president of the Mission in Scotland, regional representative, and Assistant to the Quorum of Twelve. He also served as the governor of hte San Francisco Bay area Council of Mayors. He wrote A Light Unto the World. Lucile Tate wrote a book on him entitled David B. Haight, The Life Story of a Disciple.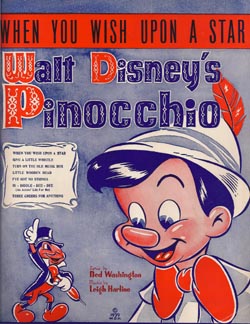 Park, Greg. Born in Provo, Utah, in 1967, he is the author of several books in the Earthsoul Prophecis series. He is an "up and coming" author in the fantasy/sci-fi world.
Wight, Lyman. 1896-1858. Wight was a member of the Quorum of Twelve Apostles. When Joseph Smith was murdered he led a break-away group to Texas, where they practiced polygamy. He later joined up with the RLDS Church. See the book by Melvin C. Johnson, Polygamy on the Pedernales.